counselling & psychotherapy
Address: Woodside Road, Cobham, Surrey, KT11 2QR
WELCOME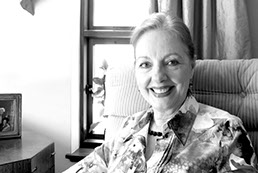 Thank you for visiting my site. My name is Jenny Gaskell and I have been working as a counsellor/psychotherapist for over ten years. I work integratively, which means I draw on different theories i.e. Person Centred, Psychodynamic, Cognitive Behavioural Therapy (CBT), Existential and Neuro Linguistic Programming (NLP), depending on what I feel is needed by the client. I adapt my work to meet my client's needs and presenting issues. If you wish to learn more about the different forms of therapy please go to www.bacp.co.uk
All clients are unique individuals with different skills and resources to cope with what life brings. Sometimes we get stuck or feel overwhelmed and we need help to unravel our feelings. At such times it is helpful to talk to someone who will listen without being judgmental, someone who can help you clarify how you are feeling about events and help you get control back in your life.
Although I don't have a magic wand to solve all your problems, I am here to help you on that journey and my belief is that the interpersonal relationship is the most important part of therapy. I will provide a place of safety where you can explore your issues whether they are emotional, practical or spiritual in total confidence. I will listen without judging you and hope to enable you to find your inner strengths and resources to help you move forward.
Even though it may seem daunting to open up your innermost feelings to a total stranger, most clients find the experience liberating and very helpful.
ABOUT ME

I have been practising counselling and psychotherapy for over 10 years and I have worked in a number of different settings during this time including a primary school, a drug and alcohol addiction agency, with young offenders, an NHS Primary Care Trust, the Priory, BUPA Private Health Provider, as well as in Private Practice.
For many years before becoming a counsellor I had been helping people in voluntary capacities. Total strangers would talk to and confide in me. This made me decide to take up counselling as a career as it was apparent that people felt comfortable with me. If you decide to take the first step and make an appointment, I hope you too will feel safe talking to me.
I completed my three year degree course in Integrative Counselling & Psychotherapy at Roehampton University and initially specialised in Drug and Alcohol Addiction and working with Young Children. Since then I have undertaken further training in Couples Therapy and various other fields and have a very broad range of experience working with a wide variety of clients.
My work can be short term (solution focussed) or long term (for deeper, longer term problems) and apart from face to face counselling I also have extensive experience in telephone counselling. This has proved very popular and successful. It enables you to have your sessions wherever is best for you (at home, at work or even if you are away travelling) with the added benefit that you don't have to spend time travelling to and from appointments.
I am a Registered (no.052092) Member of the British Association of Counselling and Psychotherapy (Membership no: 556836) and I abide by their Code of Ethics (Link to BACP)
I have had extensive experience on a National Crisis Helpline giving me a broad spectrum of experience, including suicide and trauma.
SERVICES
I am experienced in a wide range of issues including:
Abuse (mental, physical and sexual)
Addiction including drugs, alcohol, sex and gambling
Anxiety
Assertiveness
Bereavement and Loss
Depression
Eating Disorders
Relationship Problems
Trauma, PTSD
Low self–esteem
Anger
Work related stress
Loneliness and Isolation
Life crisis
Existential crisis
Sexual problems
Stress
Type of Clients
Adults, children, teenagers, couples, older adults.
Format
Long or short term work, Face to Face work, short term solution focussed work, telephone counselling.
APPOINTMENTS & FEES
Initial Meeting
At the initial appointment we can establish if we are comfortable working together before you commit to ongoing sessions. It gives you the opportunity to ask questions and find out about the therapeutic process as well as talking about what you hope to get out of it and for us to find a realistic and achievable outcome.
Duration and frequency of sessions
Normally sessions will be once weekly, but there may be times when it is appropriate to have them more or less frequently. The standard length of a therapy session is 50 minutes. The number of sessions or open ended therapy will be discussed at the initial meeting and can be reviewed at any stage.
Fees
Individuals: £45
Couples: £75
I also have concessions available
Cancellations and missed sessions
Once an appointment has been booked, at least 24 hours notice of cancellation is required, otherwise the full agreed fee is payable. This also applies to late cancellations due to unforeseen circumstances and illness. Whenever possible, I will offer an alternative time if the session would otherwise be missed.
CONTACT ME
If you have any questions either about the process of therapy or you would like to discuss your needs, please contact me by email or telephone – we can then discuss the way forward.
Where to find me
I work from home in Oxshott/Cobham, 10 minutes walk from Oxshott Station and about 2 miles from the A3. Parking is no problem.
My dedicated therapy room is comfortable and peaceful.
Phone: 07836 519910
Email: jenny@timetoshare.net
counselling & psychotherapy